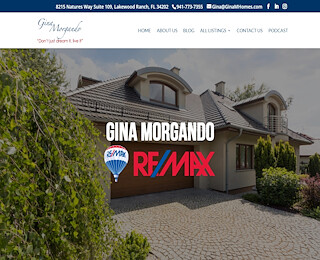 If you have outgrown your home or need to move to another city it may be necessary to sell your house. Selling your home can take some time so it is best to consult with an experienced real estate agent to help you with the process. One of the most common questions is what do I need to do to help sell my home in Venice. A skilled agent will work with you to help you get the best price possible for your home in the shortest length of time.
What Can I Do To Help Sell My Home in Venice?
There are some things you can do to prepare your home for sale. Take a look around your home to determine anything that should be repaired before you place your home on the market. An experienced real estate agent will help you decide what to do to stage your home for an open house. Staging your home for sale is one of the best things you can do to make your home look appealing to visitors.
You may wonder "what can I do to quickly sell my home in Venice"?  One thing to do is remove excess furniture. This will make the rooms appear larger and your home less cluttered. You can place extra items in your garage or in a temporary storage space. The rooms may need a fresh coat of paint to look their best. You can improve the curb appeal of your home by cleaning up the front yard and making any repairs to the outside of your home. Add some flowers to make your home look friendly and inviting.
How Long Does It Take to Sell My Home in Venice?
The length of time it takes to sell your home will depend on many factors. It can take several weeks to several months to get an acceptable offer on your home. Your real estate agent will handle the entire process including scheduling tours of your home, conducting open houses and helping you negotiate any offers you receive. You can sell your home faster if you price it properly when you put it on the market.
Check with your real estate agent and look at comparable home prices to see what price they paid recently in your area. The market fluctuates and it may be easier to sell your home now than at another time. If you are unsure of the value of your home your agent will be able to evaluate it and provide you with a price range that you can expect. Follow the recommendations of the agent and your home will sell quickly and with the highest price.
Gina Morgando is an experienced real estate professional serving Venice and the surrounding area. Whether you are ready to buy a home, sell your home or invest in property she is available to assist you. Gina will help you sell your home with as little stress as possible. Contact Gina to get ready to list your home for sale.